Dommy Mommy Woke Up Horny And Fucked Baby In His Sleep
November 1, 2020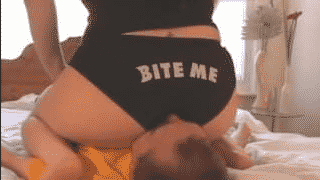 Mommy Picks YOU for Facesitting!
December 6, 2020
Sweet Granny Sylvia Ready To Take Care Of You!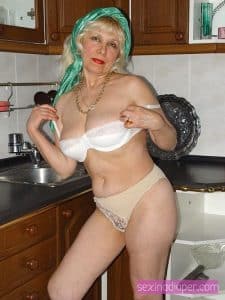 Are you ready to play with Granny Sylvia, dear? I am always up to playing with a cute adult baby, no matter the time of day, because it will always make my day that much brighter! Now, there are some mommies and aunties and grannies that are on the stricter side, and that's just fine and dandy for them, it works, and some babies want that. Other babies need (and deserve) to be spoiled whatever they do! Go ahead and take off your diaper to run starkers through the house, I will tickle your belly as you pass me by and tell you how cute you are. Need to get upset and have a tantrum, throwing yourself to the floor to swing and kick your arms and legs? I will smile indulgently and tell everyone how you are a good baby; you just get worked up sometimes. I will change your wet and messy diaper without a grimace, just a little light teasing about being such a stinky poopoo baby!
Also, some babies do get awfully excited in their diaper, what with the way they rub up against their little peepees.  That is completely understandable, it really is.  When those situations pop up (pun intended), Granny is here to help! I love to lend a hand, literally and figurately, whenever needed. From just watching a baby humping their squishy diapers to slipping my hand inside a diaper to give a peepee a few strokes to anything else in between, I absolutely want to whatever I can to help the baby make little sticky cummies. That good feeling can end tantrums, can ease a headache, and can relax a baby to go right to sleep, whether for naptime or night-night. I always want a baby to feel good, and cummies can be a very essential part of that. There really isn't much that I wouldn't do to make sure that I have happy babies on my hands, it feels so good!
Sometimes, if a baby asks me very nicely, I will even wear a diaper myself. It really is comfy, so it's not like it's a terrible hardship for me. Some babies like to switch things up, changing my diapers and treating me like the little one. Others think Granny Sylia in a diaper is awfully sexy, and want to do nothing but rub their diapers up against mine. I have to admit, that makes both of us feel very, very good! We will have our hands on each other's diapers, feeling it when they get wet and warm against our palms. I'm not sure why, but it is very relaxing to feel it. Anyway, in case you haven't picked up on it, I really am willing to do just about anything to make my babies feel good and loved. How would you like to be spoiled by Granny Sylvia? One little phone call, that's all it would take so that you can tell me just what you need, during some fun age play phone sex!
Granny Sylvia
1-888-430-2010
Click Here to chat with a phone sex mommy!
#abdl #grannykink #adultbaby #ageplay