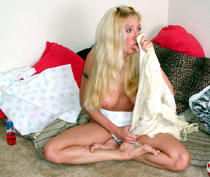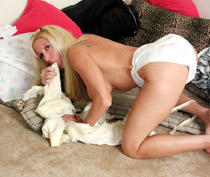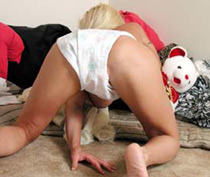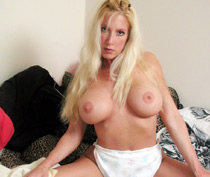 Baby Sissy Katie


Being Diapered - Potty Training - Baby Talk - Being Daddy's Girl - Extreme AgePlay
I am the baby around here, as all the mommies can attest to, and I like it that way! I adore wearing diapers, being fed and cared for, but as hard as I try I have some trouble with being good (just ask Mommy Maggie, sometimes I think the only thing she can say is "What am I to do with you?")!

I try hard to be good, but when I enter the baby zone I just can't seem to listen or resist coloring on the walls. And of course I must be punished, either by time outs or spankings over the knee of caring adults. I would love to talk to a daddy out there or maybe be able to play with another baby. In this lifestyle it is hard sometimes to find the right play partners.

I play on the phone with many of the mommies on the site (although I think I am 'officially' Mommy Maggies, she really is good to me) but I wanted to explore further. I can't wait to talk with you!


CALL TOLL FREE (888) 430-2010